Chaihona №1
1A, Udaltsov street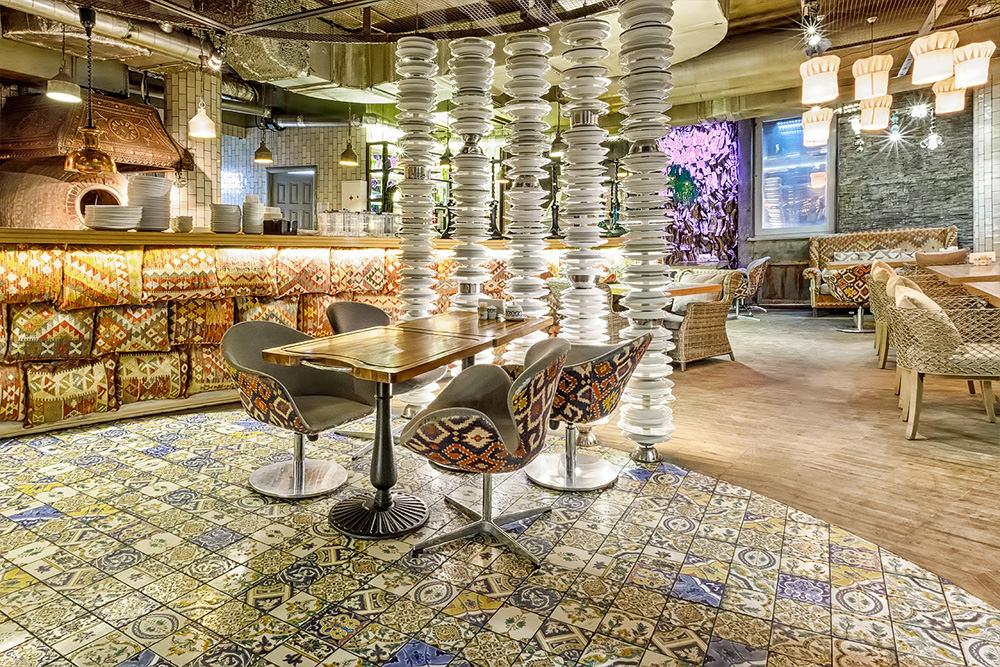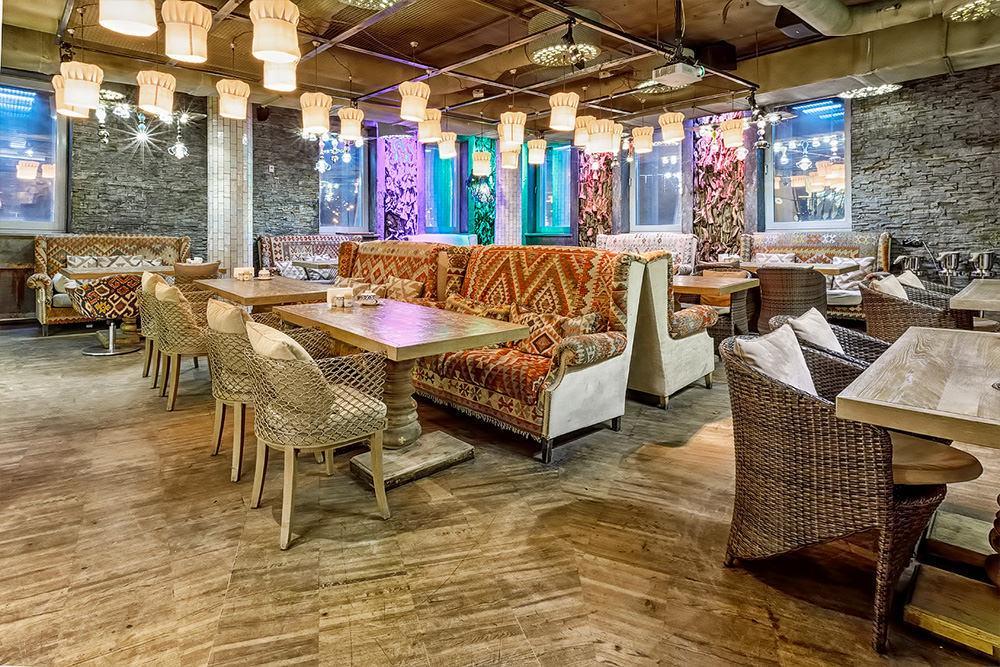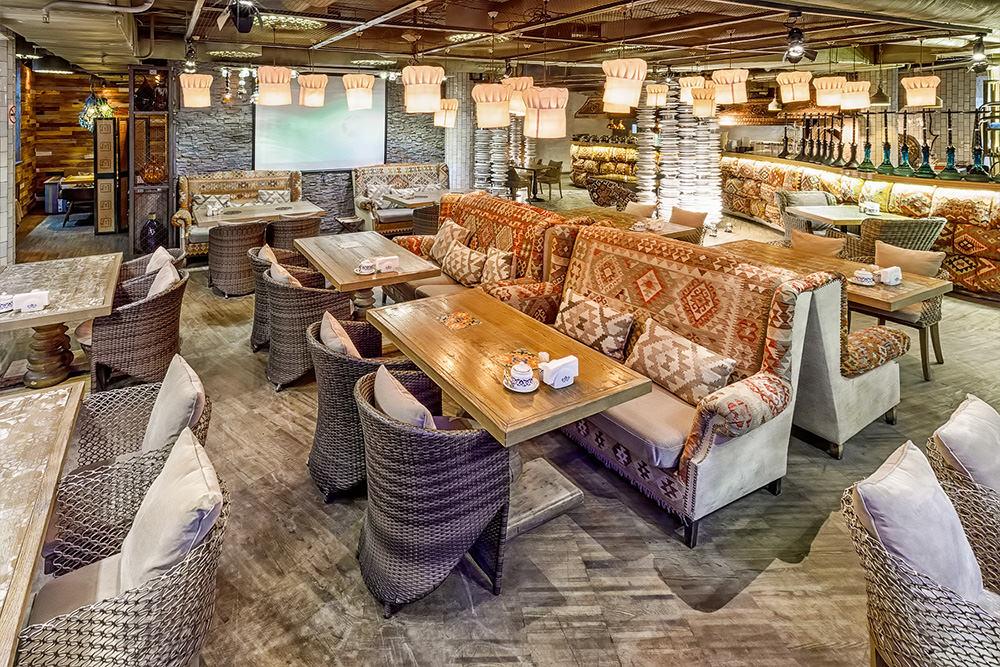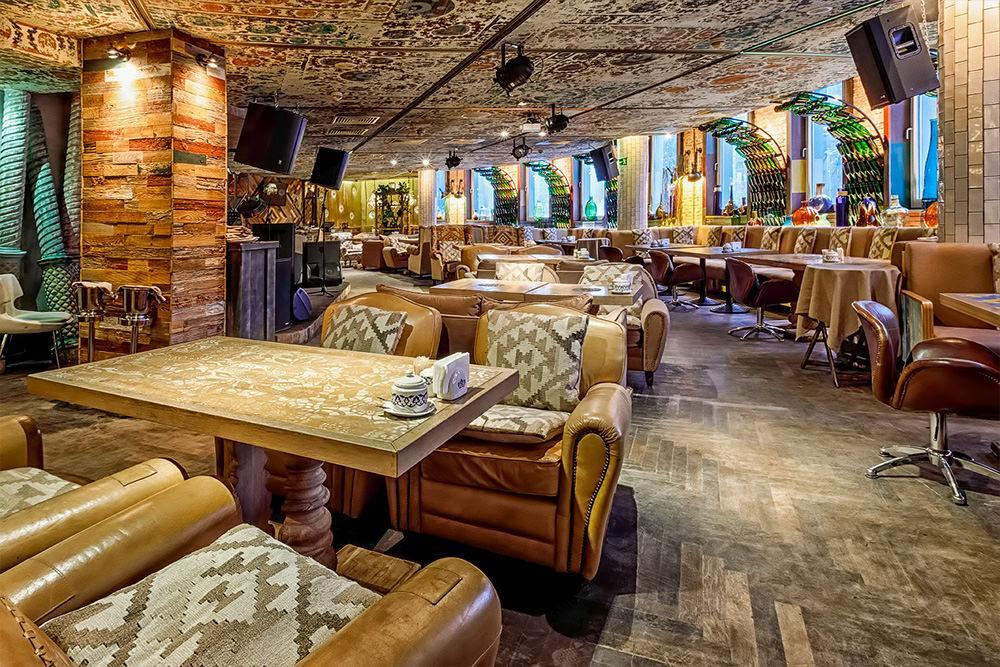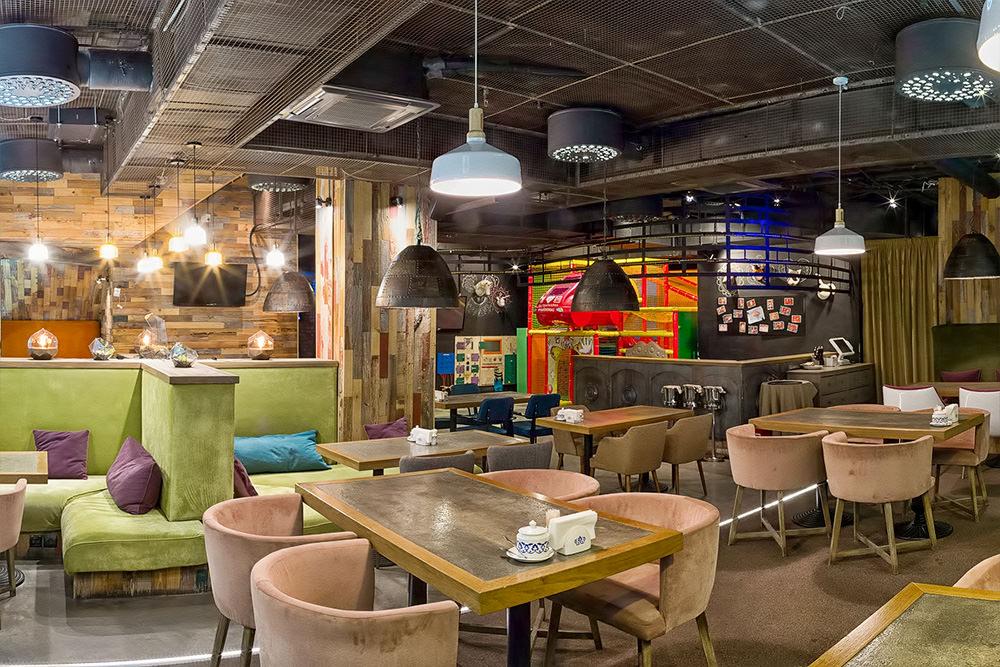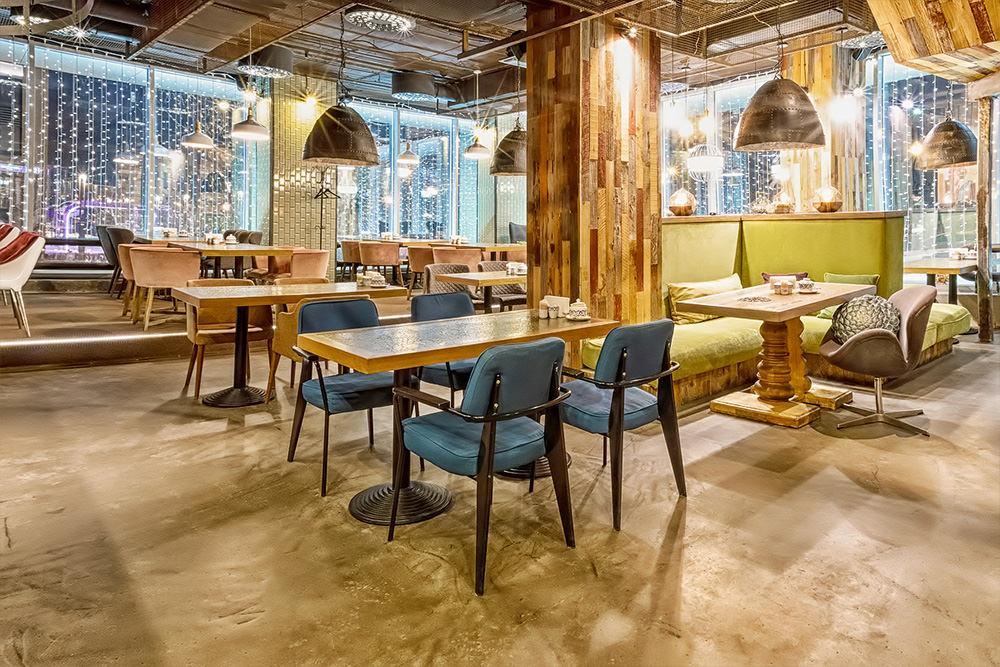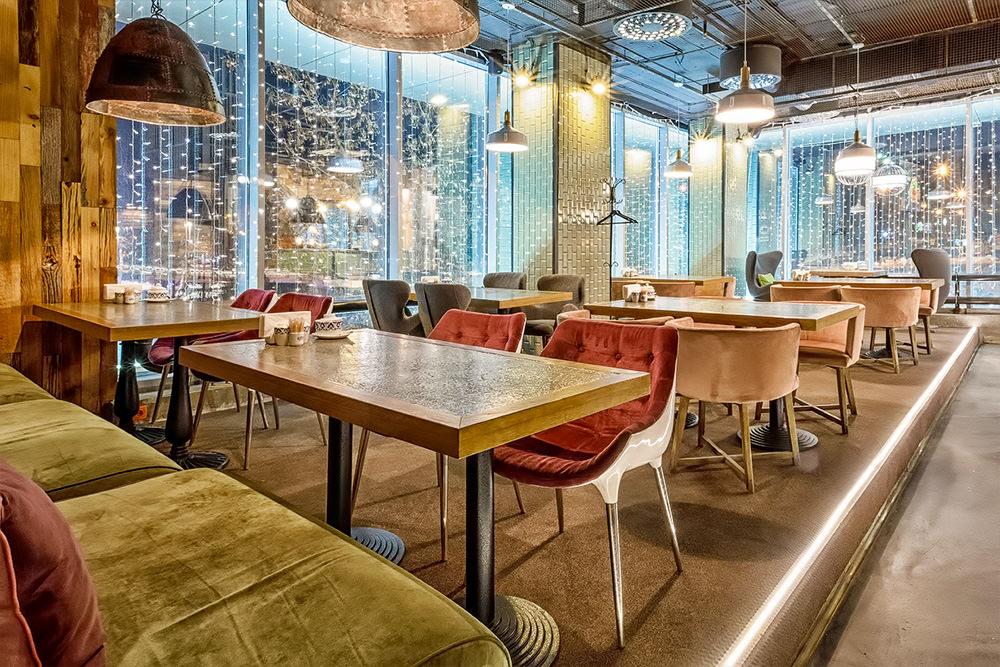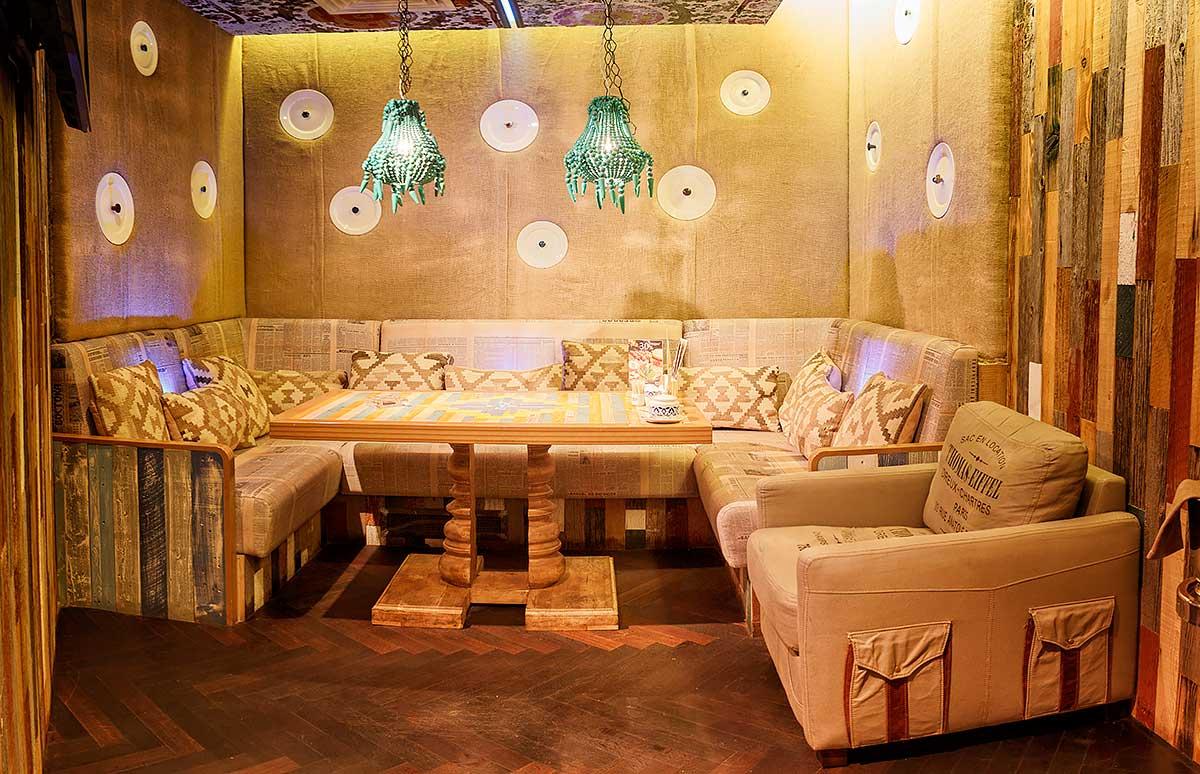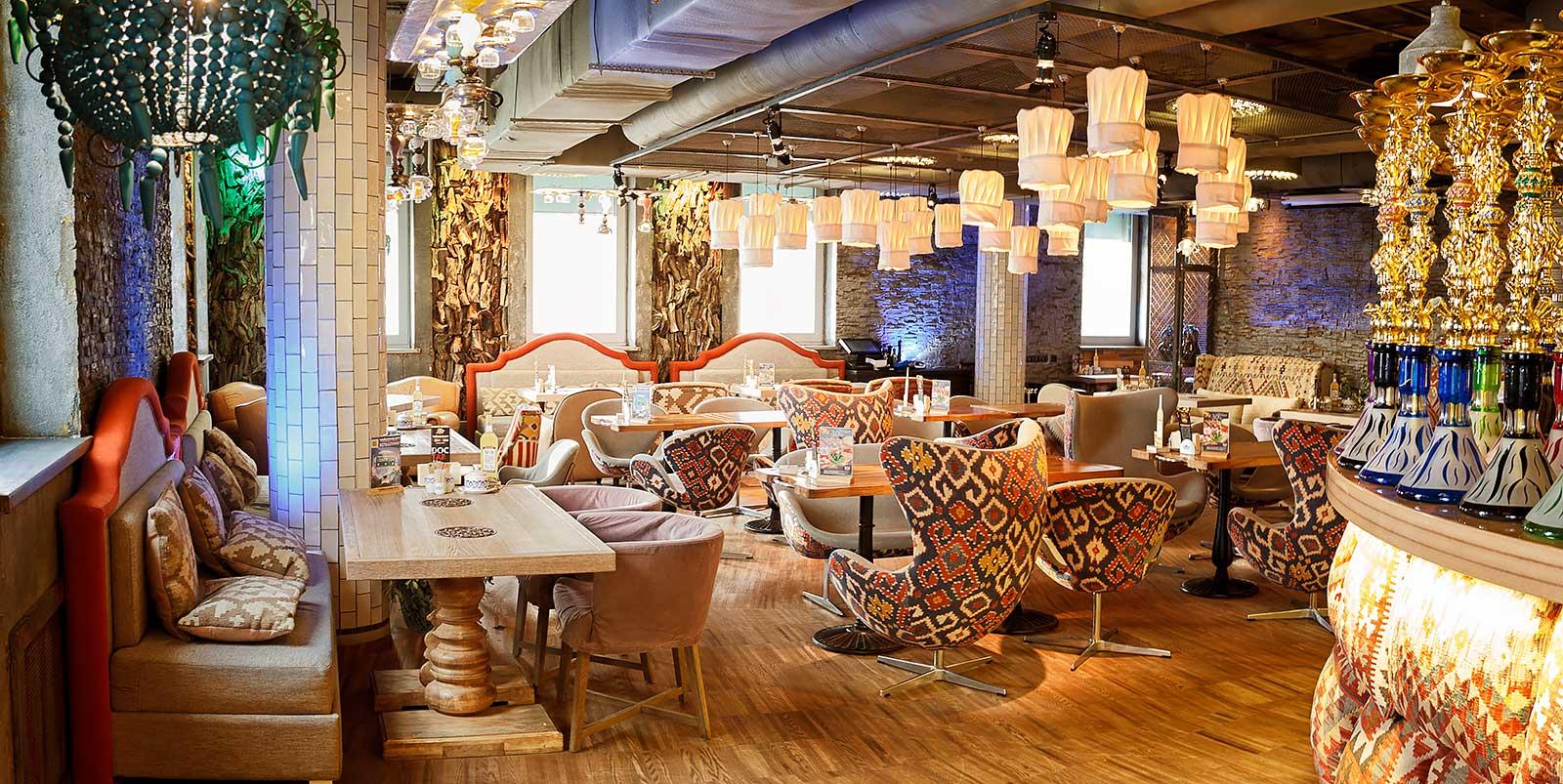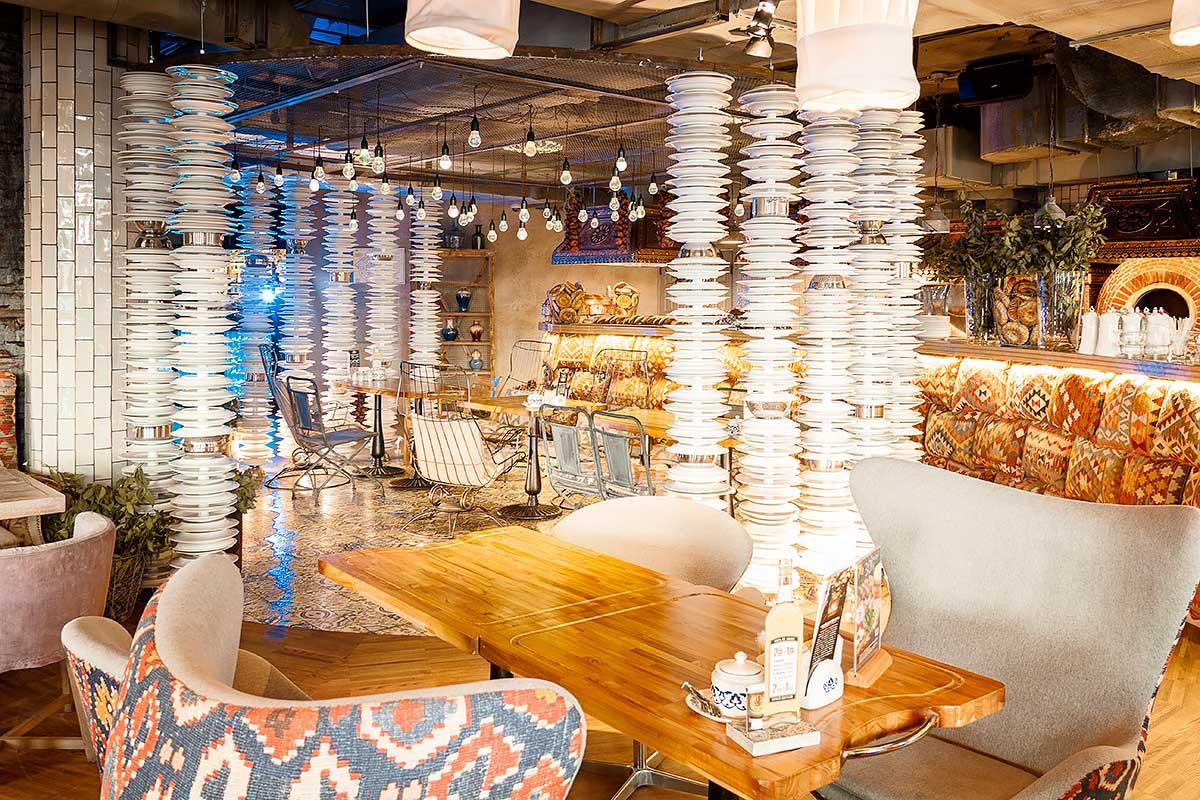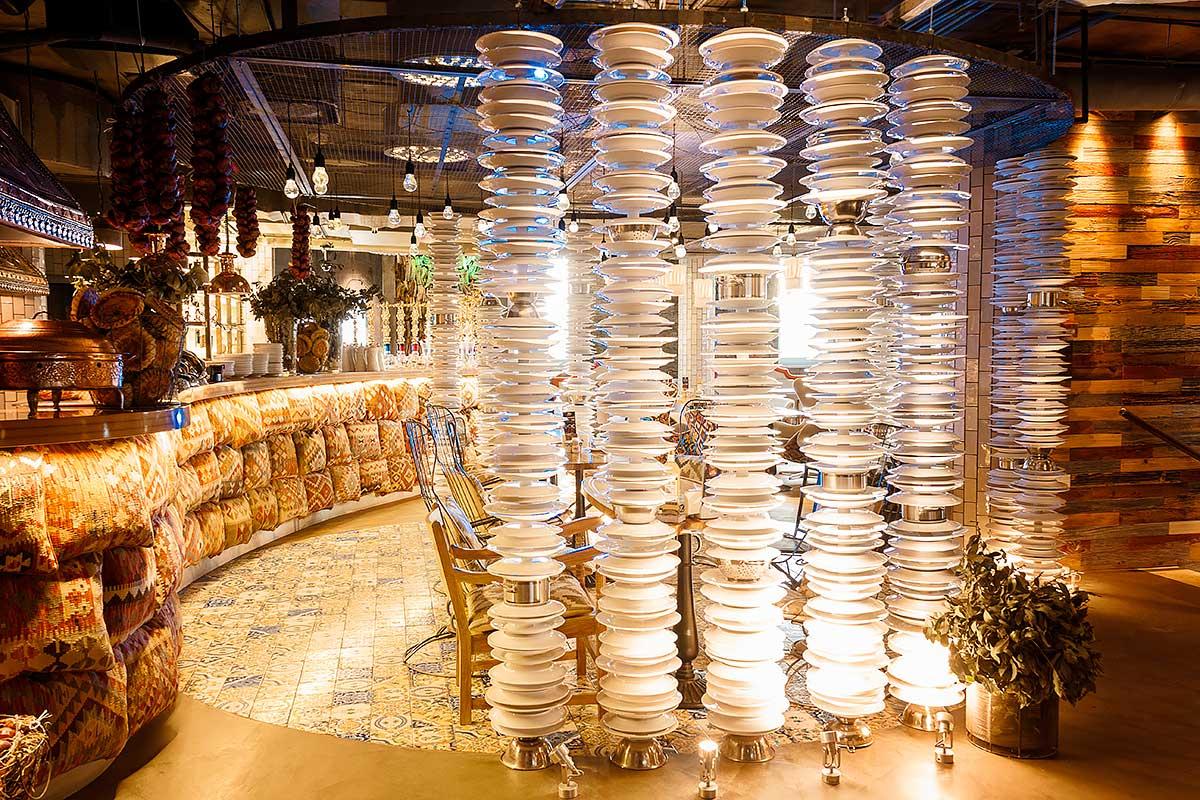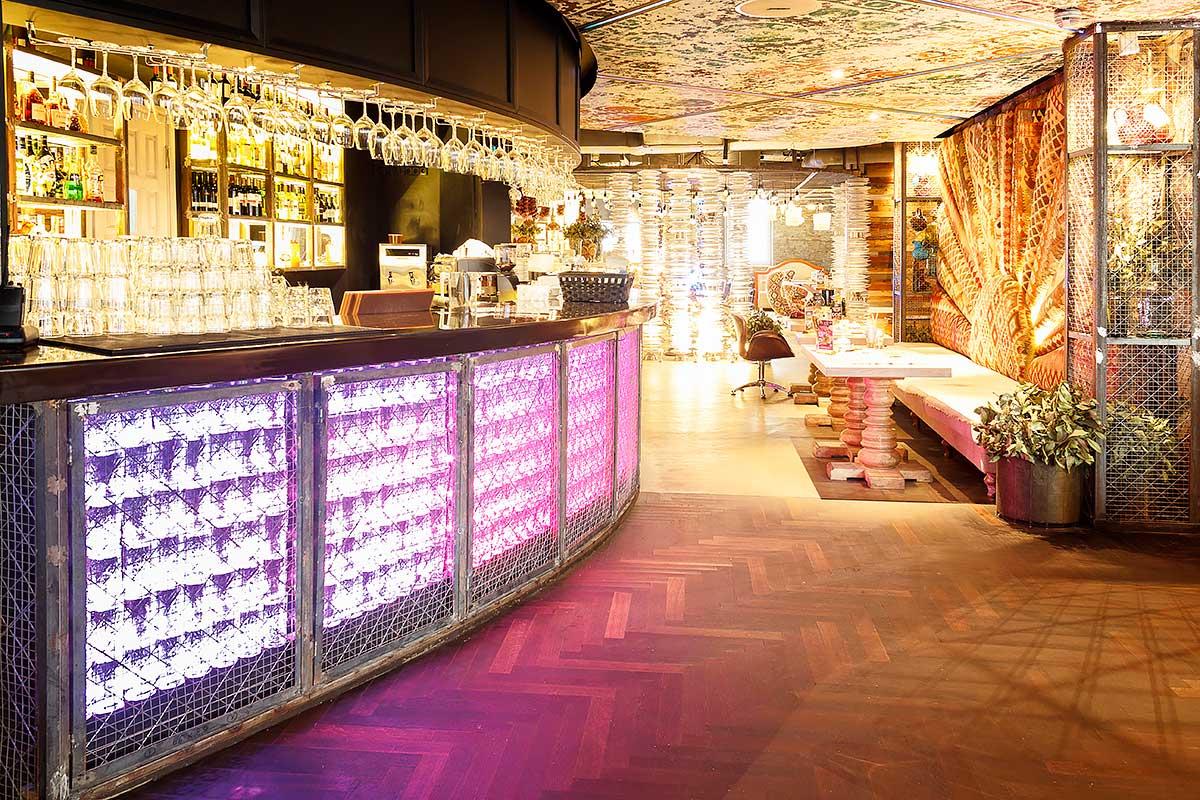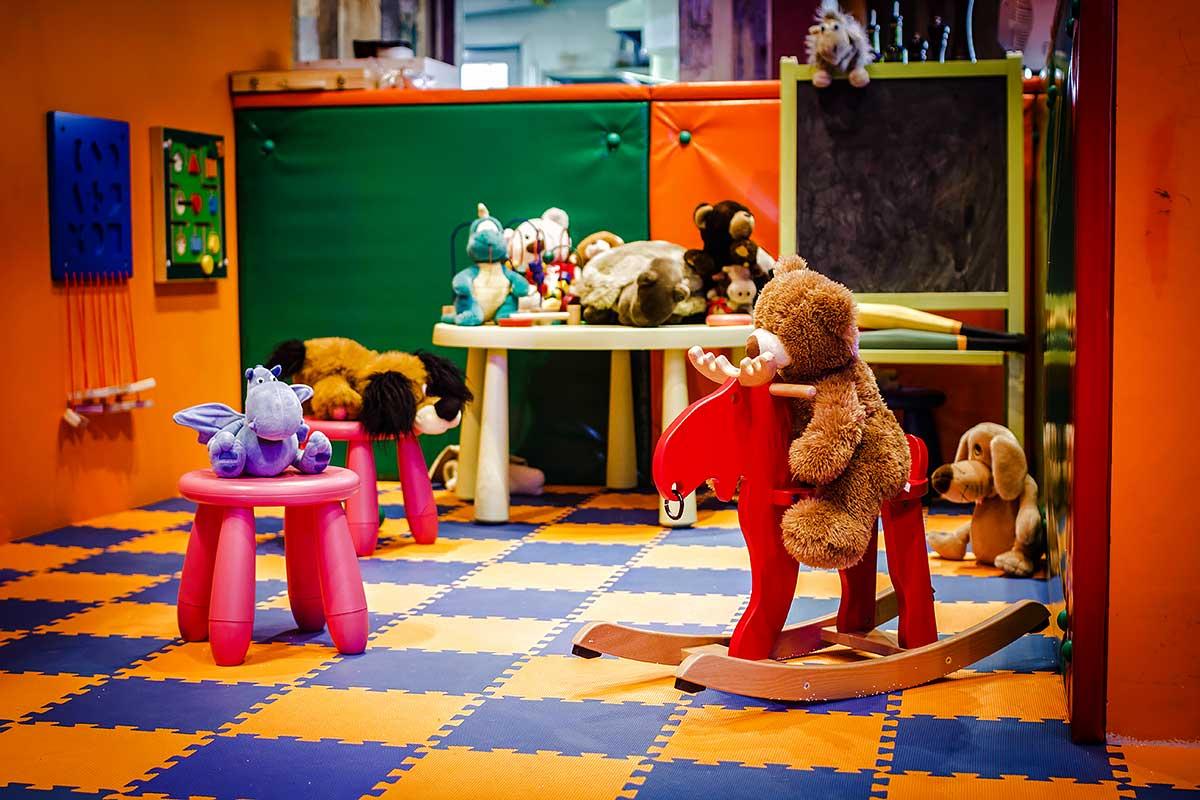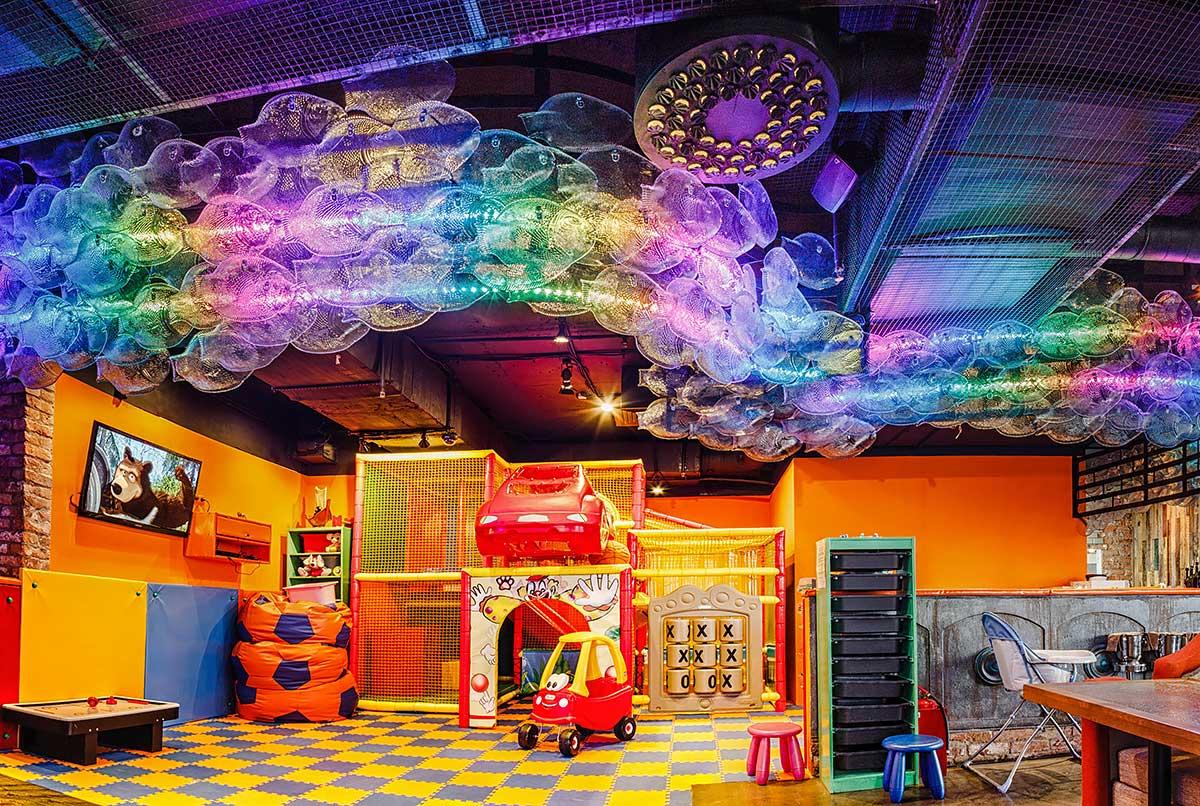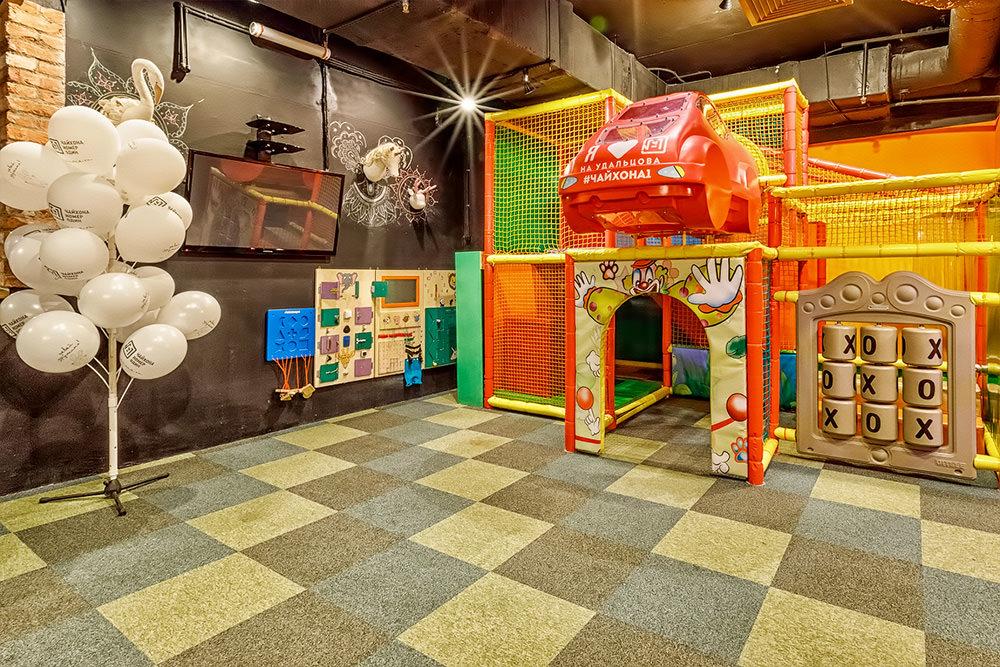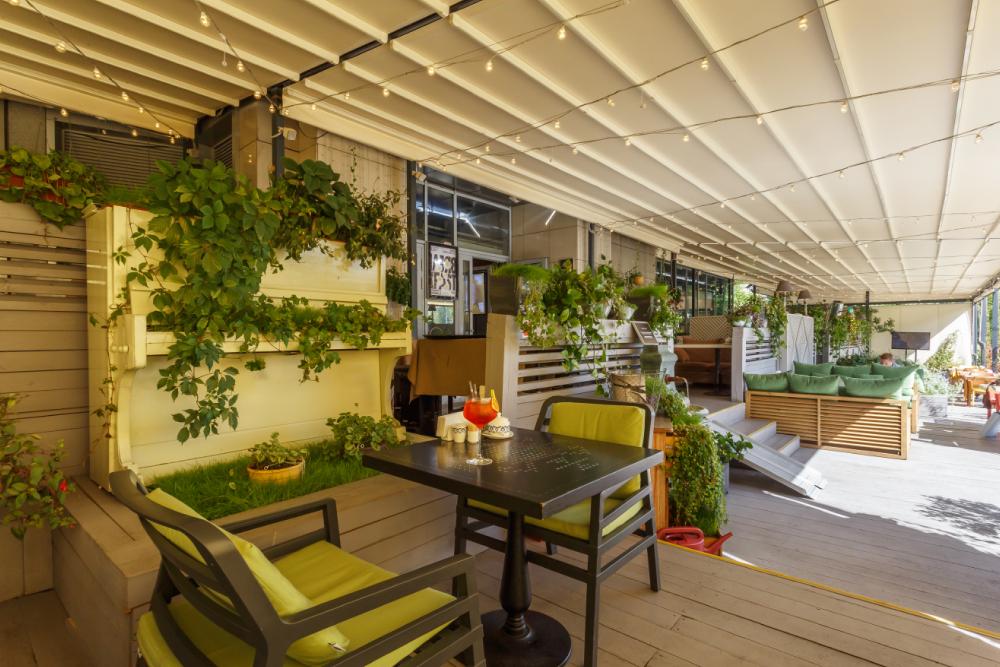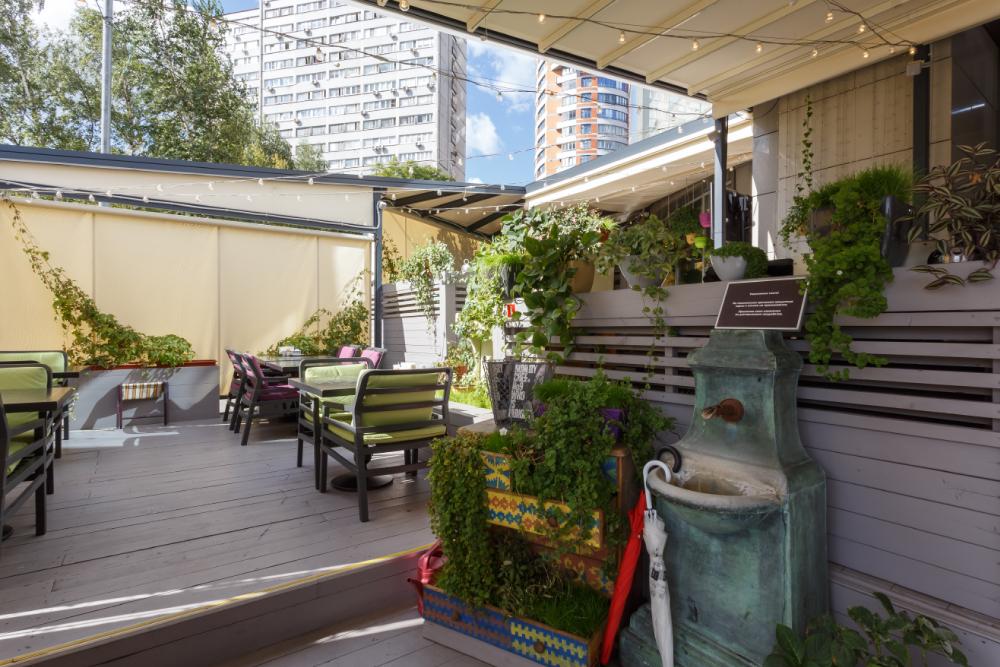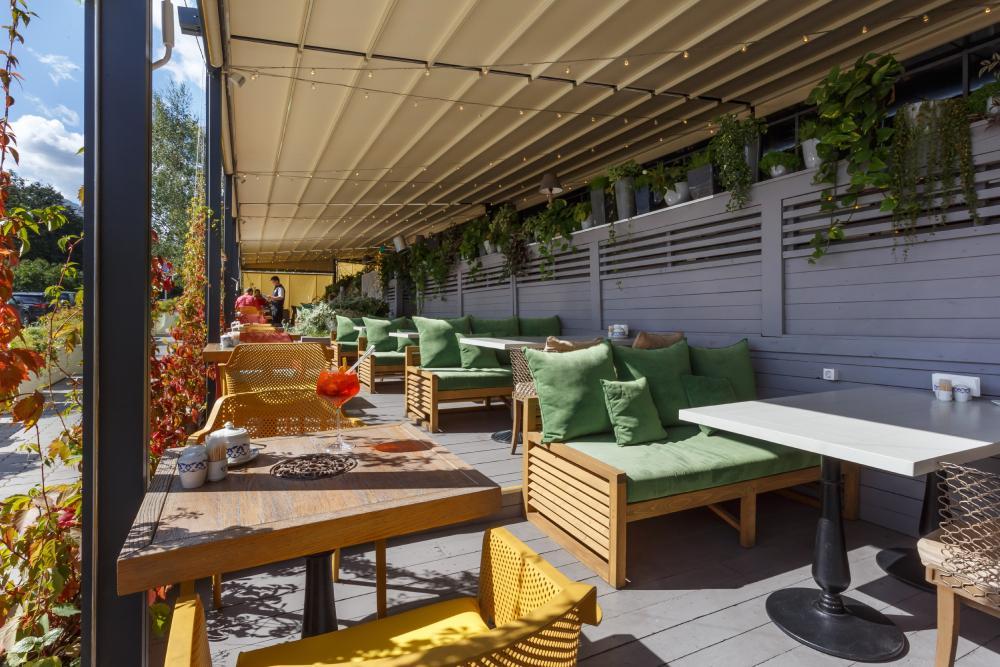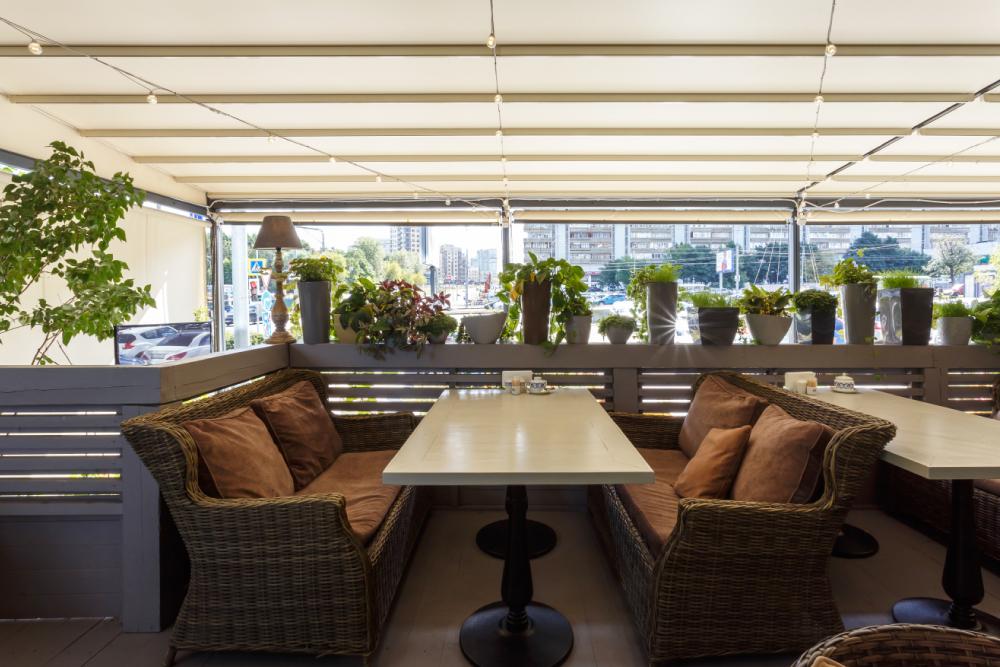 Day - to the right, Night - to the left : one can orientate oneself already at the door of the lounge-café on the Udaltsov Street. Helps an unusual design: the eating area on one side at the entrance is marked not only by the brand-chef Sergey Suschenko's in-house open kitchen, but also decorative ceiling-high columns of snow white plates.

Lamps in the form of toques and inverted trays with lightening utensils finally convince that one can have a tasty and filling meal here, sitting on comfy couches or easy chairs. Despite the ideal ventilation all around the hall smoking is not allowed in the food area. Fragrant haze enveloping the space for a moment comes from the kitchen, from saxaul firewood on which the food is cooked.

Bar is the main musical space of the lounge-café on the Udaltsov Street. There is room for a DJ here and a big stage for the weekends' live music concerts featuring residents of the project «WONDERFUL LIVE» and special guests. During the evening performances spotlights and additional lighting on the ceiling are turned on. The club atmosphere reigns in the whole space of this zone.

Speaking of the kitchen, it should be said that «CHAIKHONA №1» on the Udaltsov Street has one definite advantage over our other lounge-cafés: a wonderful neighbor has settled downstairs – Pan Asiat. Pan-Asian dishes are available, they can be brought upstairs, and if it is Peking duck, cooks will skillfully cut it up right at your table.